Quality
Management

Quality Management
Quality Policy
Quality History
Quality Management for Customers!​
The best quality management that Seoyon E-Hwa purses is customer satisfaction.​
Seoyon E-Hwa has established a quality policy to supply perfect quality products to customers and established IATF 16949 (Quality Management System) to continuously improve quality to achieve the best world-class quality and customer satisfaction.

· Global

Quality

Application of global quality system and standardization of processes
· Smart

Quality

Implementation/operation of global quality network based on big data
· Intelligence

Quality

Intelligent and smart quality management system operation
Global Quality

Seoyon E-Hwa has established a quality management system for the automotive industry (IATF 16949) for sustainable global quality management activities and is carrying out continuous quality improvement activities. Also, to comply with the quality management system requirements of global OEMs, we have secured professional manpower and promoted process standardization to provide quality that satisfies all customers.

Smart Quality

Seoyon E-Hwa has production bases in Korea, the Americas, China, Europe, and India, and numerous engineers are accumulating experience and know-how in a range of environments from product design to customer delivery and use. These valuable experiences and know-how are being promoted as activities in which data is collected and analyzed through a "big data system" and applied to new automobiles and verified.

Intelligence Quality

Seoyon E-Hwa is promoting quality innovation for data and information-oriented digital transformation from human-centered cognition and sensory-based determination. For a mid- to long-term project called the "Establishment of an Intelligent Manufacturing Process," we are promoting changes for intelligent quality management by applying a vision inspection system and automatic inspection device.
Seoyon E-Hwa, a leader in the automotive interior parts industry, is striving
to secure global quality competitiveness that satisfies both domestic and overseas customers
through continuous innovation and improvement activities based on core technology development, a realization of perfect quality, and substantiation of management quality, with a management philosophy of "contributing to the happiness of mankind by creating the best products and services based on talents of the highest level."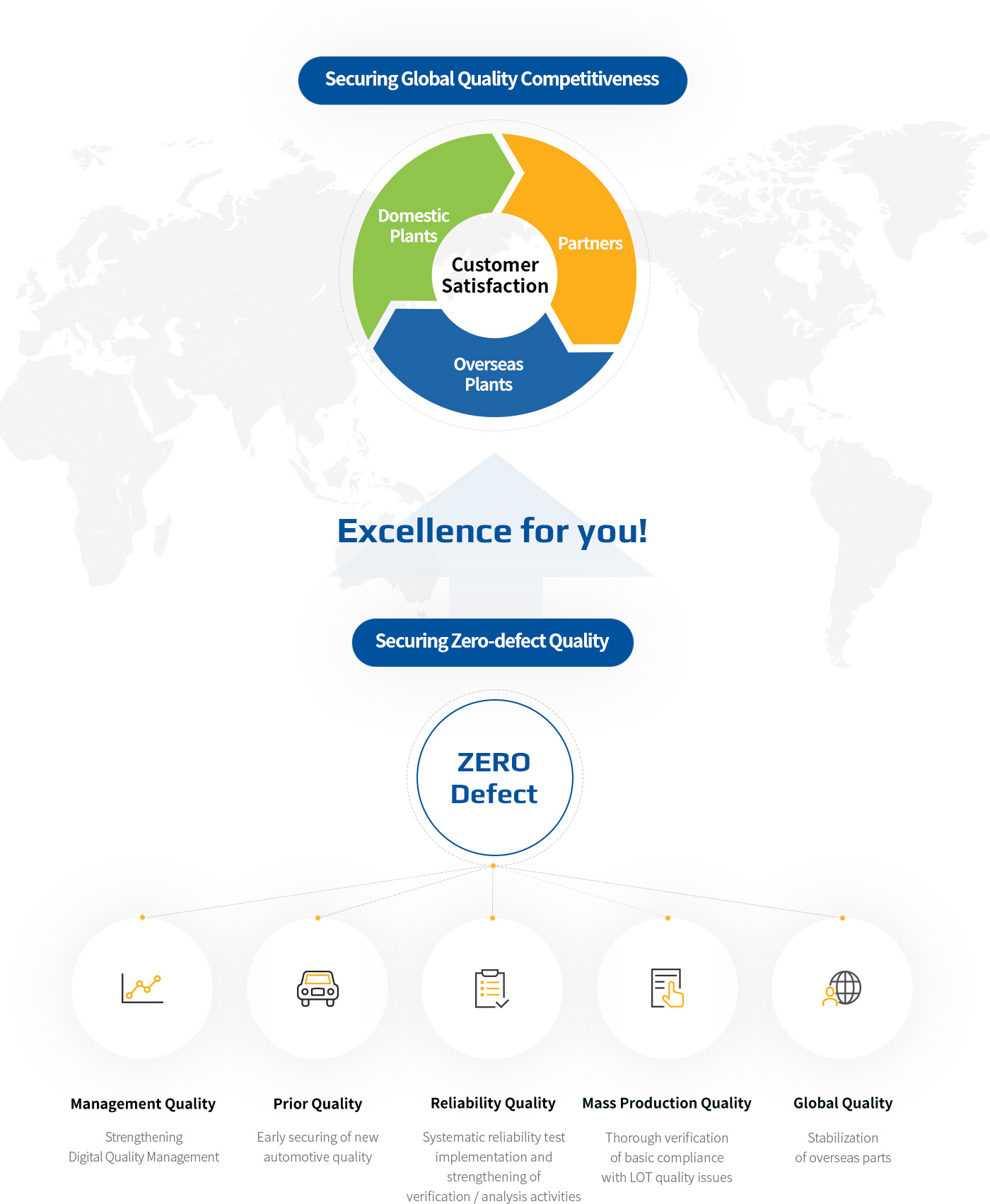 Seoyon E-Hwa has been continuously pursuing innovation and
improvement activities to secure global quality competitiveness.
2023 ~ 2016

Seoyon E-Hwa Slovakia acquired EFQM 5 Star
Selected as Quality Circle Excellent Workplace
IATF 16949 transition certification
ISO 45001 transition certification
Received 'Partner of the Year' Award in the new car development sector from Hyundai Motor Group
Awarded with the 'Supplier Of The Year' Grand prize at Hyundai Motor and Kia 『Partnership Day』
Inducted into the 'Hall of Fame' for companies with excellent quality competitiveness at the National Quality Management Competition
RS4(G90) selected as the Outstanding Partner for its achievement of 100 days of operation without any flaws

2015 ~ 2011

Reorganized into Quality Management (Quality Control Division and Quality Management Division)
Received the 2015 National Quality Master Presidential Award
Received the 2014 Slovakia National Quality Award
AEO certification in Export Sector
OHSAS 18001 certification

2010 ~ 2006

Reorganized into Quality Management Division (Quality Management Team and Quality Control Team)
Received the 2014 Slovakia National Quality Award
Received the National Quality Innovation Award (Six Sigma Innovation)

2005 ~ 2001

Division system introduced (Customer Support Division)
Single Part Per Million (Single PPM) certification
ISO/TS 16949 certification
IISO 14001 certification
Six Sigma introduced

2000 ~ 1996

TPM introduced
QS 9000 certification
Silver Tower Order of Industrial Service Merit Award for Quality Management Innovation
100 PPM certification
Team system introduced (Quality Center operated)

Before 1995

ISO 9001 certification
Designated as Class 1 Quality Management Company
A department in charge of TQC newly established (quality circles and proposal)
Results of Maintaining Quality Competitiveness Activities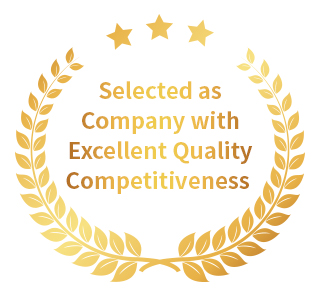 14th Selection ​
(2004~2021)​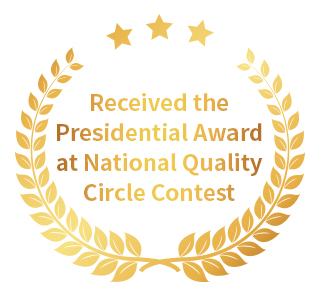 Participation started from the 22th
(continuously participating from the 23th to 47th)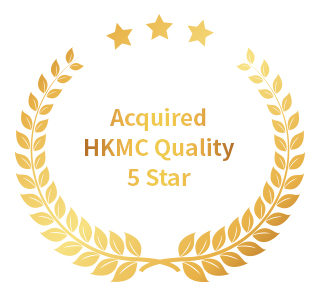 Acquired a total of 24 times
(2005~2021)​