Company News

Business activities Seoyeon Group held the 2023 opening ceremony
Date 23-01-26 15:47
Views 366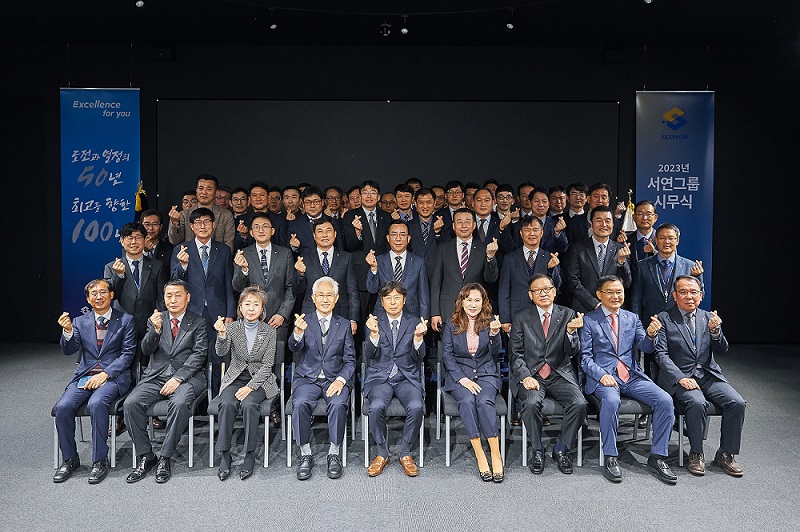 On the 2nd, Seoyeon Group held the opening ceremony for 2023, presided over by Chairman Yoo Yang-seok, with the group's top management at the Seoyeon R&D Center.
In his New Year's presentation, Chairman Yoo presented three management subjects for 2023, the Year of the Rabbit.
▲ Priority on the financial health
The chairman ordered to refrain from large-scale investment activities without immediate profit generation and, at the same time, carefully proceed with investment plans for future growth drivers. Also, he requested to manage external credit ratings and minimize foreign exchange losses.
▲ Securing technology to prepare for the future growth
The chairman requested aggressive investment to secure and nurture excellent R&D workforces. He emphasized preemptive R&D to anticipate market needs for the coming five to ten years and move beyond simply mass-producing customer-required products.
▲ Continued ESG management
The chairman asked to develop products responding to the eco-friendly, low-carbon policy and pursue a mid- to long-term strategy to increase the share of eco-friendly products. In addition, he ordered to fulfill social responsibilities by maintaining a stable supply chain ecosystem.
Lastly, quoting Tom Peters' <Excellence Now>, Chairman Yoo requested that all group members stay considerate, helpful, and cooperative with each other for mutual goals and wisely overcome trials and tribulations this year.